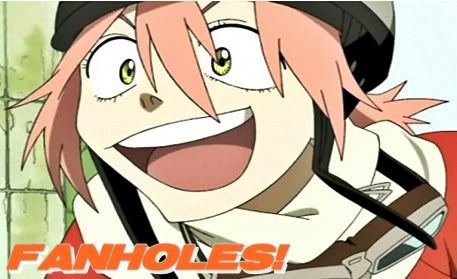 This week on Fanholes, return to the world of anime! Find out which Fanholes
are subbies or dubbies! Hear about the anime series each Fanhole is currently
watching! Learn what anime is their personal favorite and which studios and creators' work they cherish the most!
Also, stay tuned to the end as the Fanholes reveal which TV series they have been assigned to view as part of next episode's Fanholes Dare!
Fanholes Episode # 39: Anime Round-O Two Powah!