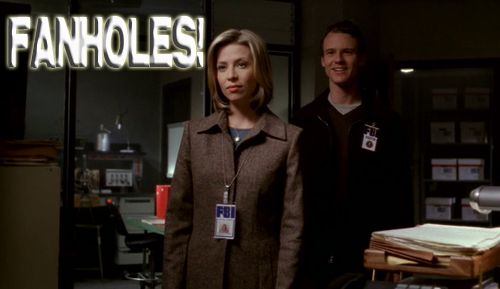 Fanholes Episode # 85: Sears Monkey!
On this very special Halloween episode of Fanholes Podcast, the Fanholes interview X-Files actors Jolie Jenkins and Brian Poth! Following the interview with our special guests, the Fanholes discuss the Telltale interactive Video Game, The Walking Dead, as well as the TV pilot remake of The Munsters titled Mockingbird Lane!
And don't forget to check out the inspiration for this week's title below! Not to mention the blogs and youtube channels mentioned on this episode!
Crazy Things I've Seen in Runyon Cannon