Robotech Book 3: The Zentraedi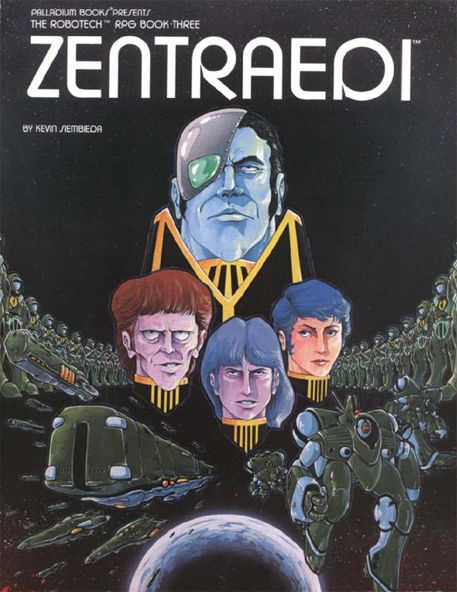 The third book in Palladium's initial Robotech RPG, the Zentraedi goes into more detail about the Zentraedi, specially, their ships and a lot of deck plans. For a while, this would finish off the Macross-era books as Books 4 and 5 would get into the other two series.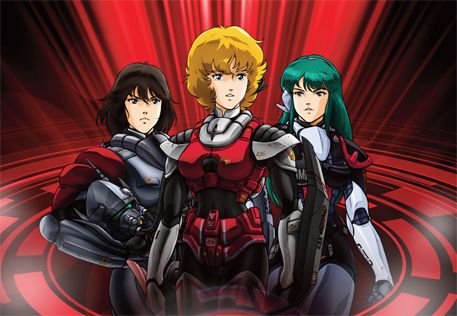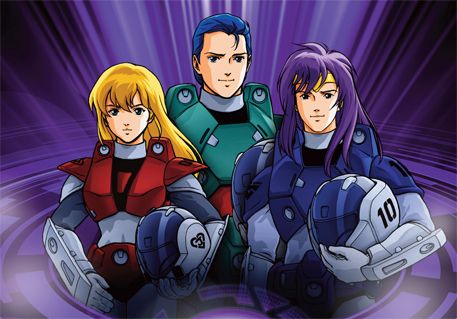 Arrangement: The Zentraedi book starts out with a quick introduction and tells players how to create and play Zentraedi characters, OCC's, Zentraedi in the RDF, along with some optional rules and different tables. Some of this was presented in Book 1 but most of it is new or expanded, including "quick villain" tables and some character sheets and a missile log. Following that, the book gets into mecha. The basics (battlepods, etc.,) are reprinted but some new material is presented, a lot of it only seen once or twice in the series. The bulk of the book then follows which on the Zentraedi fleet. The book does a quick rundown on the weapons (to save on space so they don't have to reprint them every single ship), engaging ships in combat, how to deal with fleet on fleet combat and other information. Then it details each ship AND includes deck plans (except for the last two ships, the Destroyer and Scout). This is followed up by some quick info on the Robotech Factory Satellite and Dolza's command ship and finished off by NPC stats.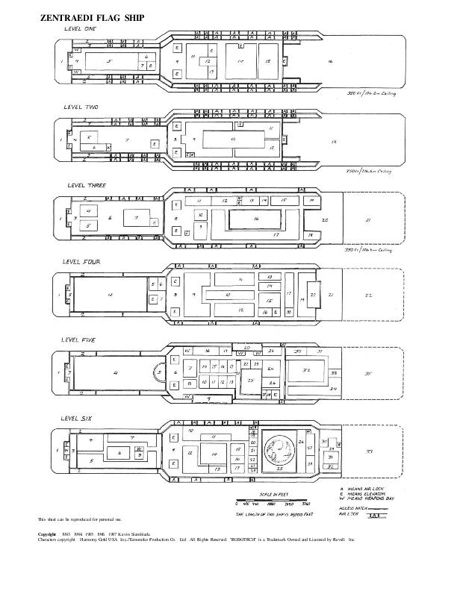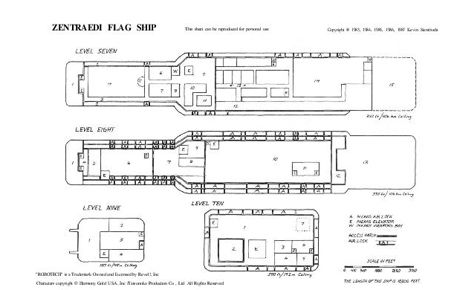 Artwork: Most of the artwork is pretty good and detailed. I felt that some of it has too much shading, which can lead to fewer details on the artwork. There is artwork reprinted from books One and Two but most is new. The best pieces of art, in my opinion, are all the details given inside the ships and the layout of the battlepod cockpits.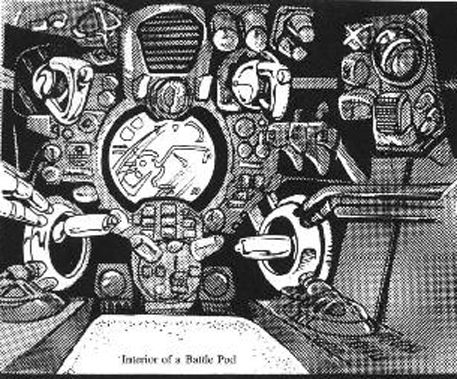 The front cover is pretty basic, with some of the characters from the show along with a fleet of ships, soldiers, and some mecha (which works well for a cover) and back cover are also pretty good, showing an officer's battlepod fighting a M.A.C. II.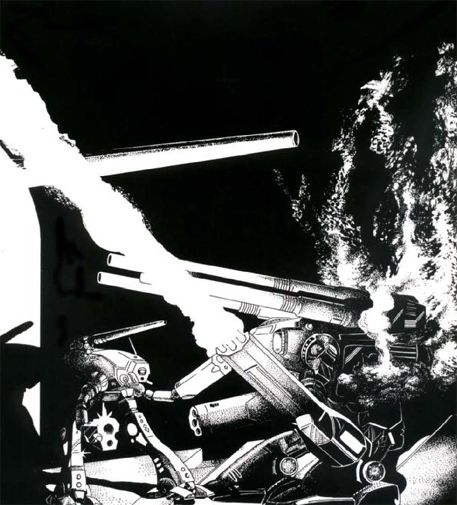 Mecha/Equipment: As mentioned, a lot of this is reprinted and maybe just contains a little bit of additional information from Book One although they don't reprint the RPG stats for those vehicles, just descriptions. They add in information on the Recovery Pod, Cyclops Reconnaissance Craft, shuttlecraft and some other small items, some of which is only seen shortly in the series. Like Book Two, it also details their underwater capabilities and gives a speed chart for all major mecha presented so far.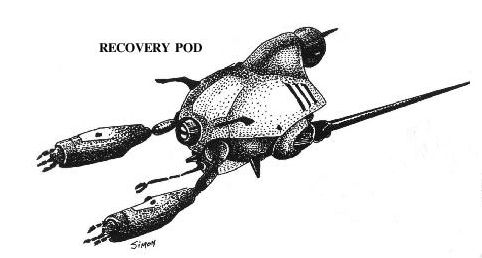 Ships: By far the reason many people probably bought this book was for the ships and the deck plans that go with them. While most games may not feature large scale ship to ship combat, the Earth was home to many crashed ships that would be great for adventures. They do give a lot of information on Zentraedi ships in general, including a scale and weapons but then go onto to give good descriptions of each vessel. The deck plans are really nice and laid out what each room is going to be. It was disappointing that the two smallest ships didn't have plans (though they could be found elsewhere eventually).

Overall: Back when I got this book, I would have given it a solid B. Like Book Two, for me, the printing I got, the paper quality seems to have been lower than other printings (almost like a coloring book). It has some good information, especially on the ships, but a lot of it I was never going to really use in my games (Zentraedi as PCs and massive fleet battles…keep in mind I was 13-14 years old when running most of my Robotech games). Nowadays, I would give it a good C+ - some great information is presented (especially on the ships) but a lot is also either reprinted from Book One or just expanded upon. Two of the ships don't even get deck plans and the information on the Robotech Factory and Dolza's ship barely fit a column together. At 50 pages, it is kind of short. Had Palladium put a little more time into this book, it could have been easily expanded to 64 or more pages (including more deck plans, adventure ideas and ideas for using working space vessels in a campaign). If you are going to run a lot of adventures and missions in Zentraedi ships (either as bases or to be attacked) then these can come in handy.