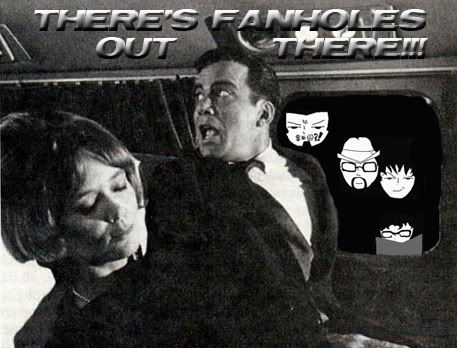 Fanholes Episode # 31: It's The Great Pumpkin Fanholes!
A very spook-tacular Halloween extravaganza!
The gang discuss their favorite episodes of Rod Serling's classic Twilight Zone television series. This is followed by reflection on the currently airing television series on AMC, The Walking Dead. Then the guys continue with sharing some of their favorite horror-themed video games and finally in the For The Fute-Cha segment they talk about the trailer for the upcoming Ghost Rider Spirit of Vengeance film.