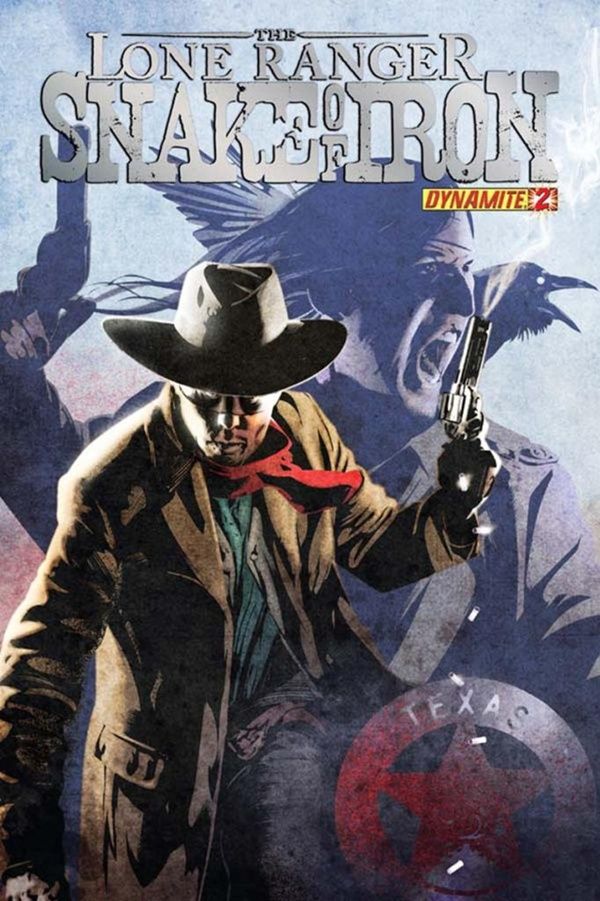 The Lone Ranger: Snake of Iron is a four issue mini-series published by Dynamite and written by Chuck Dixon with art by Esteve Polls. The Lone Ranger searches for a Spirit Horse to prevent local Indian tribes from going to war while Tonto must keep a derailed train full of civilians safe from an Indian attack. The Spirit Horse turns out to be a camel, with its owner being a young newspaper woman from Chicago. Like all good reporters she is captured by a gang of bandits and renegades and, of course, must be rescued by the Lone Ranger.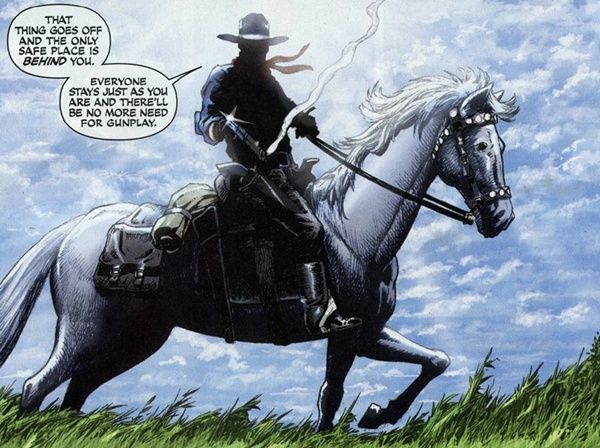 Tonto discovers that the Indians are after an Indian boy who has been 'civilized'. Tonto sends his horse Scout to locate The Lone Ranger. The situation on the train grows intense with repeated Indian assaults. The passengers begin to debate if they should simply turn the boy over. Tonto proclaims anyone that attempts to do so will have to go through him.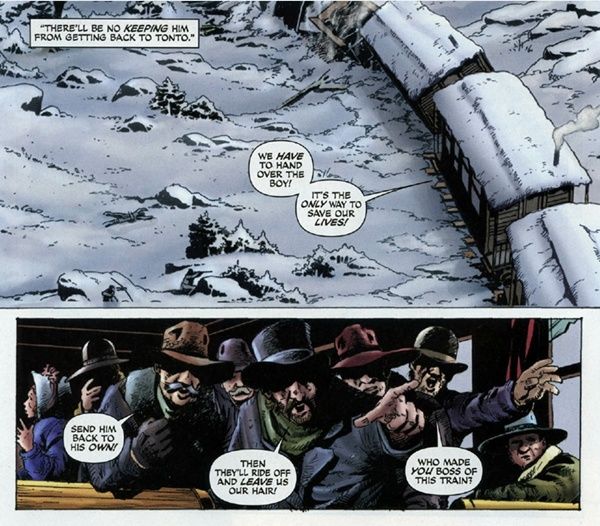 After dodging wolves and other Indians Scout manages to locate the Lone Ranger in the middle of a snow storm. Tonto decides to ride out with the boy and talk peace. The boy's father is killed and as the Indians continue the attack the 'spirit horse' arrives and the Indians give up.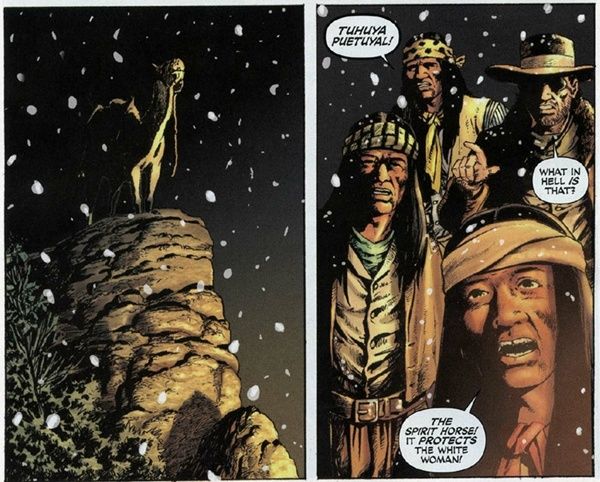 Dynamite has been producing comic books featuring The Lone Ranger and Tonto since 2006. These comics are set in a more realistic world full of the usual trappings of violence. There are several different volumes and minis and, in my opinion, all are worth reading (except The Lone Ranger and Zorro: The Death of Zorro). If you've never picked up a Lone Ranger comic Snake of Iron might be a good place to start. There is no heavy story arc here, just a one off adventure.