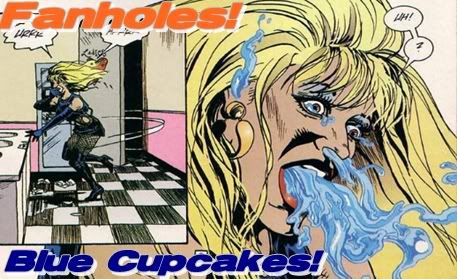 Fanholes Episode #16: Blue Cupcakes
This week's episode focuses on Japanese Anime and Manga!
First, the Fanholes discuss the franchise Mobile Suit Gundam. Next, they cover the Marvel Comics properties adapted by the Japanese animation studio Madhouse. Then the Fanholes answer the question: What medium do they tend to prefer, Anime or Manga? Finally to wrap it all up, they reveal the answer to the question: What is the worst anime the Fanholes have ever seen?