I won't bore you with a drawn out introduction. My name is Erik. I like many things. Here are some thoughts on one of those things.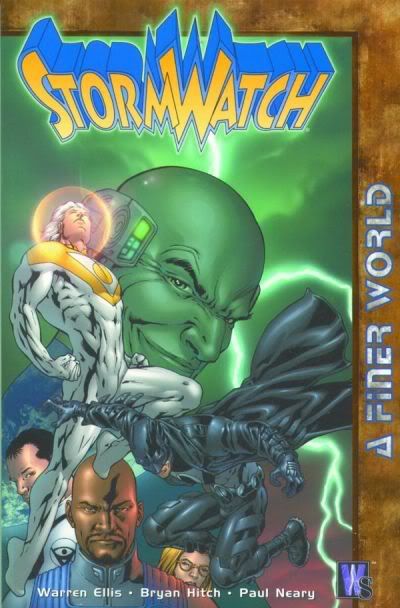 I wanted to reach back into time to review a comic that is both old and new. With DC's reboot of their universe, (yeah, the whole 52 deal), I've got a title that I want to share with you. You can probably find this in a bin at your local comic book shop...that is unless, of course, it's gone the way of the dodo bird in your area. Far too many good comic book shops are closing, but that's a story for another time.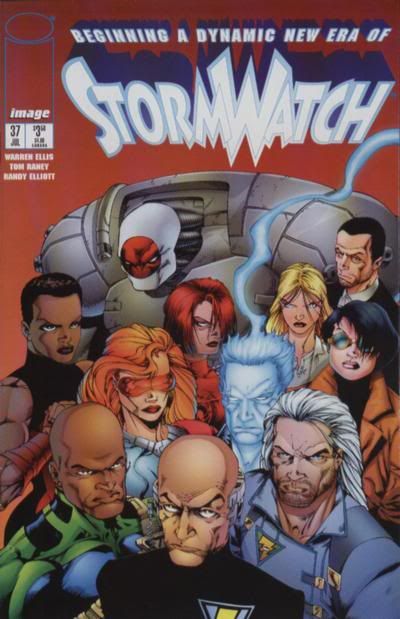 Small history lesson: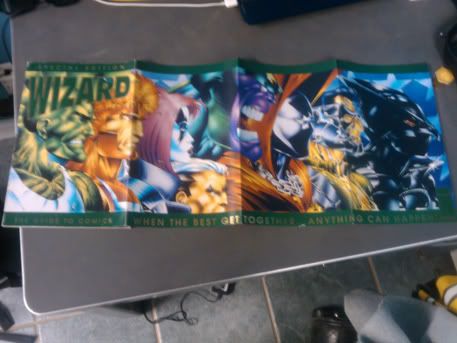 About 20 years ago, the comic book industry was going through a revolution. Unless you live under a rock, you've probably at least heard about Image Comics. For the uninitiated, Image was a group of independent artists and writers who were basically tired of having to play by the rules of either Marvel or DC. Sure, there were other small publishers such as Malibu or Valiant, but none of them had a large talent pool, nor the publishing resources to compete with the big boys. By combining their efforts, Erik Larson, Jim Lee, Rob Liefeld, Todd, McFarlane, Whilce Portacio, Marc Silvestri, and Jim Valentino, began publishing under the Image name. (As a side note, Whilce Portacio's sister was very ill during this time, so his studio was not among the other six during the initial publishing, however he is widely considered one of the creators of Image.) Under Image, each creator was no longer forced to give up rights to the intellectual property they worked on. One of the biggest pieces to the success of these books had much to do with a jump in quality of the paper stock and coloring. Combining this with both the hottest artists and writers of the era put these books at the top of the sales charts.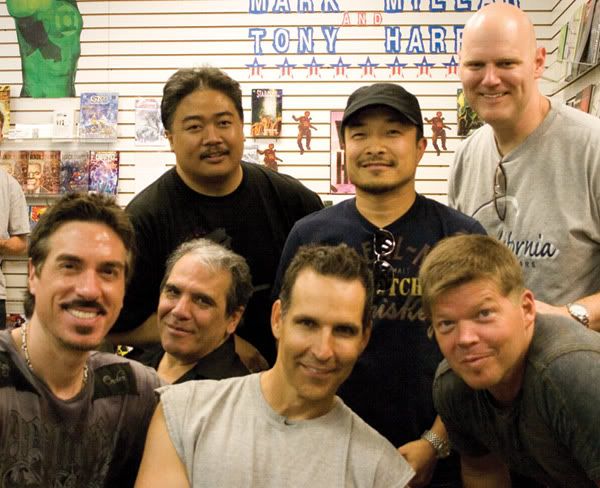 /End history lesson
In March of 1993, Jim Lee's studio, Wildstorm, published a book by the name of StormWatch. The basic premise is simple. The United Nations employs a highly trained and highly funded group of folks to handle international super-human incidents around the globe...and then some. All of this is commanded from a nifty floating super-high-tech space base, Skywatch. (If any of this sounds familiar, it should. This theme has been done ad infinitum since early comics, and there is a reason; it works.)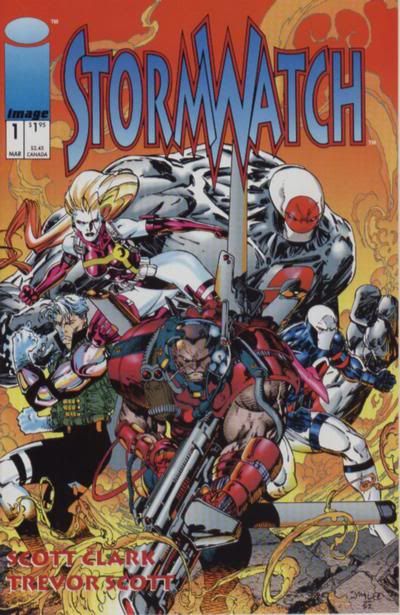 StormWatch #1's cover is drawn by Jim Lee and is, as would be expected, a fantastic piece of artwork. Once you open the pages to see Scott Clark and Trevor Scott's work on the inside, you may have to flip back to the cover to check to see if it's not Jim himself drawing the rest of the book. Clark's early works are very Lee-esque, and that's not a bad thing. Trevor Scott's inks complement Clark's pencils quite well, giving definition where it should be. Jim Lee and Brandon Choi (of Gen13) have a well thought-out introduction story that magnetizes the main players while leaving plenty of intrigue. Admittedly, the dialog leaves something to be desired, and a few character designs are dated, however it does not detract from the overall value of the book.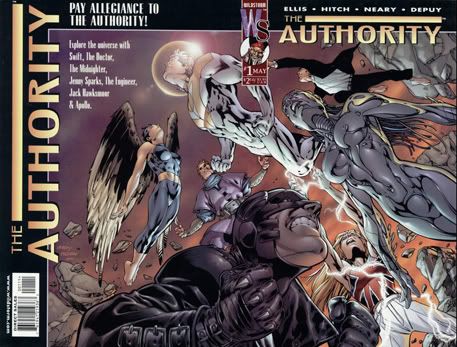 One of the beautiful things about following the StormWatch series is that the team make-up is fluid. Along the way, characters die...and stay dead. Mostly. StormWatch actually gave birth to a successful spin-off series, The Authority, which was published in May of 1999. The most recent volume of The Authority was published in 2008. I highly recommend picking up both of these titles. Additionally, as I mentioned earlier, what was old is new again; DC has begun publishing books under the StormWatch name again, with at least a character or two from The Authority being carried over.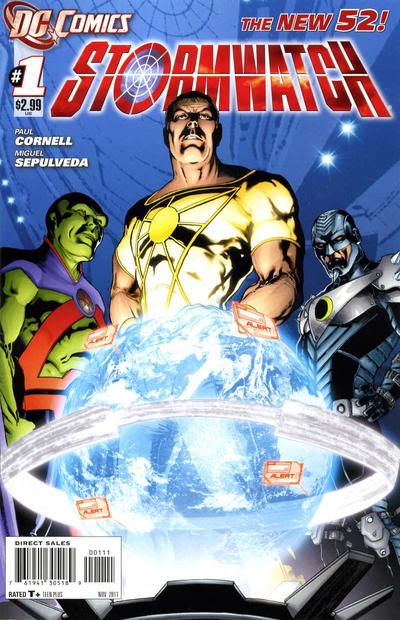 There is a rich history in this title that starts almost 20 years ago. Luckily, you can catch up fairly cheap.
Until next time.