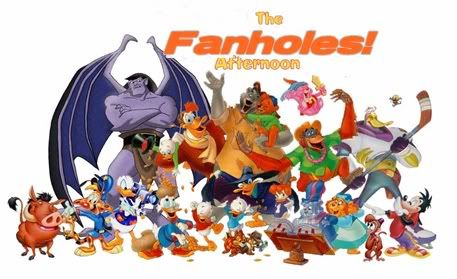 Fanholes Episode # 27: Longest Podcast Evar!
This week the Fanholes talk forever! Feel free to create your own intermission!
The gang talks their favorite What If? stories from Marvel Comics for the first
hour or so, then it's on to Disney Afternoons and the cartoons they liked the best,
next up discussion on the currently airing Marvel animated series Super Hero
Squad Show and finally in a For The Fute-Cha segment they discuss the trailer
for the upcoming Muppet movie!