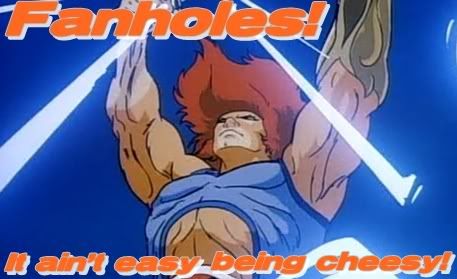 Fanholes Episode # 26: Who Let The Cats Out?
This week is an all-Thundercats episode for the Fanholes.
The discussion includes the original cartoon all the way to the
brand new show on Cartoon Network. The Fanholes also take the
time out to reminisce about the LJN toyline and Wildstorm comic books
dealing with the feline adventurers.